Our mission is to support our defense, security and rescue sectors' Customers in upholding safety and security by delivering innovative, quality products and solutions, while creating value for our Stakeholders.
Our vision is to be a recognized leader of the defense, security and rescue industry. Being a leader means we will create long-term value for Stakeholders, by actively promoting knowledge transfer and delivering innovative, quality products and solutions.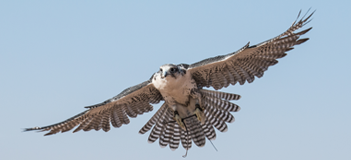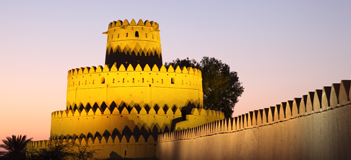 Creating Core Values through Strategic Management
GradeOne Group core corporate values inform everything we do, from our ongoing relationships with customers and partners to our daily interactions with team members across the organization.
To nurture these values, we have made it our responsibility to ensure each team member:
Understands our vision and mission
Implements our strategy
Recognizes that we are a customer-focused Group
Behaves in a manner that is consistent with corporate objectives
Focuses on team performance and doing what is important
Maximizes individual contributions
Contributes to our community
Ensuring Values That Support Our Strategy
Our corporate culture is based on the core values set out below. Adoption of these core values is essential to executing our strategy and ensuring a work environment that supports the Group's objectives and inspires employees to new levels of productivity, helping them achieve their professional goals. Our customers will want to do business with no one else, our shareholders will be confident in our ability to execute on our strategies and Grade One will be a rewarding place to work.
OUR VALUES
LEADERSHIP – We are dedicated to set and achieve challenging goals, take fast and decisive action when needed, outperform the competition, and perform at the highest level we can.
COMMITMENT – We are committed to the success of our stakeholders – to be the best we can be. We fully commit to consistently delivering on expectations; constantly looking to improve ourselves, products and services; and cultivating our knowledge, skills, and attitudes to achieve excellence.
QUALITY – We take pride in providing high quality products and services that we stand behind, which ensures customer satisfaction, profitability and the future of our employees and our growth.
INNOVATION – We constantly strive to redefine the standard of excellence in everything we do. We are open to ideas that challenge the conventional views and drive innovation. We promote knowledge transfer and foster a work environment where creative thinking is encouraged and rewarded in order to create opportunities for improvement, more cost-effective products and services, and providing value to both Grade One Group and our customers.
INTEGRITY – We act with honesty and integrity, never compromising the truth. We communicate openly, our actions are consistent with our words, and keep our promises and fulfill expectations.
RESPECT – We treat our stakeholders with mutual respect, dignity, empathy and compassion. We believe that showing respect is the foundation of meaningful relationships – and therefore of leadership. We respect all individuals and value their contributions.
CORPORATE CITIZENSHIP – We act with social responsibility and will meet all legal, ethical, economic and social responsibilities, as established by our shareholders.